About Us
Modern Cuisine
with a Texas Twist
At the Pecan Grill, we believe that the best dining experiences are deliciously flavorful, yet decidedly familiar. Our modern menus and rich leather furnishings create stylish and sophisticated dining experiences with just enough Texas twist. Hearty breakfasts, lunches and dinners pair fresh, regional ingredients with the Lone Star State's comfort food classics. The result is authentic, original food that never fails to delight.
While you're here, don't miss our traditional Sunday Brunch Buffet. A favorite of locals and guests, the Buffet features made-to-order omelets, a carved Prime Rib station, a waffle station serving Texas-shaped waffles (naturally), plus house-made breakfast pastries and desserts.
Make a Reservation
or call: 806-776-7010
MEET THE CULINARY TEAM
Doug Noxon, Executive Chef
Leading the culinary team at the Overton is Executive Chef Douglas Noxon. A native of upstate New York with a degree in Fine Arts, he specializes in everything from cooking to ice carving. As a Certified Executive Chef from the American Culinary Federation for over fifteen years, he has worked in some of America's top kitchens including the Sagamore Resort in New York and West Virginia's Oglebay Resort.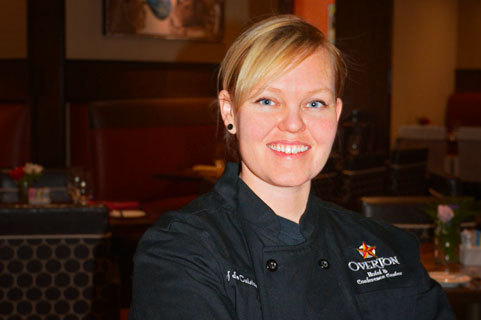 MEET THE CULINARY TEAM
Sara North, Executive Sous Chef
Under the direction of Chef Noxon is Executive Sous Chef Sara North. A Lubbock native, North has been a master in the kitchen since a young age. During her time in college, she traveled to Italy and attended cooking classes at Scuola Leonardo Da Vinci. North operated familiar local establishments over the years, most notably Manna Bread and Wine and King Street Pub. Local diners enjoyed her specialties for brunch at Stonegate Golf Course and lunch at The Pickle and The Pig.
Reviews
We stayed at this hotel in December during college graduation. The staff was very efficient with checking and check out process. The Pecan grille had a wonderful breakfast buffet and club lounge also had a nice offering in the morning. The rooms have ample space and are well decorated. Would definitely recommend this hotel.
- kl6772
I stay here every time I am in Lubbock. I never have any problems with check in or assuring my room is ready. I get in and right into my room as soon as I get there. The restaurant and bar are great as well. This is a perfect place to stay if you are here for business or just a sporting event. Right across the street from Jones AT&T Stadium, home of my Red Raiders!
- charleswP5882HK
The Overton was fantastic. Not only was our room beautiful and very comfortable but the staff went out of their way to help us. We had a piece of luggage that did not make our flight on a recent Friday night and the Overton staff had retrieved it from the airport by 7:00am the next morning. I would definitely recommend this hotel for anyone staying in Lubbock!
- Mary O
The Overton is unquestionably the best hotel in Lubbock. I have stayed there many times and the level of service is good and the rooms are very nice. There is an outstanding patio with fire pits and TVs where you can eat and drink. The Sunday brunch buffet is very good with far more items than one could possibly try!
- Charles W
An Award Winning Wine Selection
Recipient of Wine Spectator's Award of Excellence, the Pecan Grill features 135 different wines, including seven top picks from Texas wineries and vineyards.
Sips To Savor and Share
As a recipient of the Wine Spectator's Award of Excellence, the Pecan Grill features 135 different wines including seven top picks from Texas wineries and vineyards.
VIEW OUR WINE MENU
Hand Crafted
is A Hub City Tradition
Head over to the Pecan Grill Lounge for handcrafted Happy Hour cocktails, local beers and a variety of wines by the glass. Featured drinks include Texas-made favorites served by some of Lubbock's top bartenders.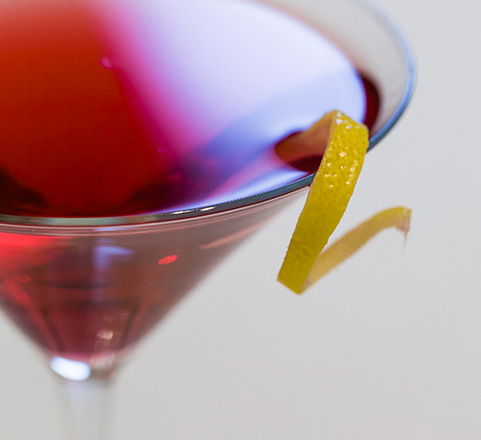 The Lounge
A Toast To Texas
In Every Sip
Rugged yet refined, the Overton's Pecan Grill Lounge exudes West Texas's urban vibe and feel. Saddle up to the bar in one of our comfy leather bar stools to enjoy cocktails, local brews and wines handpicked by our experts. The Lounge features live entertainment, outdoor seating on the patio and Lubbock's favorite Happy Hour.
The Lounge offers a menu of comfort food classics that can be enjoyed indoors or outside on the patio. Popular choices include a dry-aged grilled Texas Strip from Texas Tech's own Raider Red Meats, Prime Rib Chicken Fried Steak and Dr. Pepper-BBQ Chicken.