Toll Free: (888) 776-7001
Food & Drink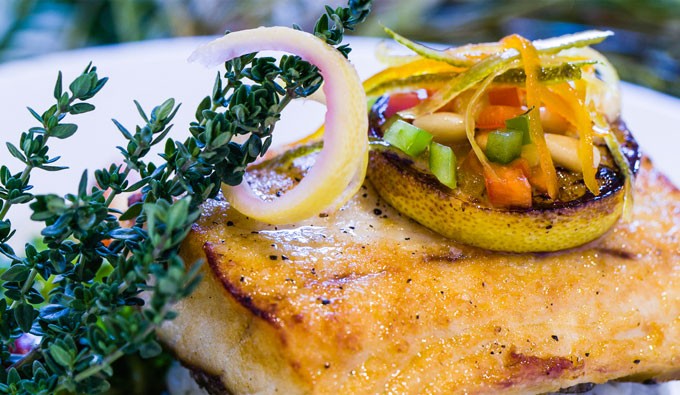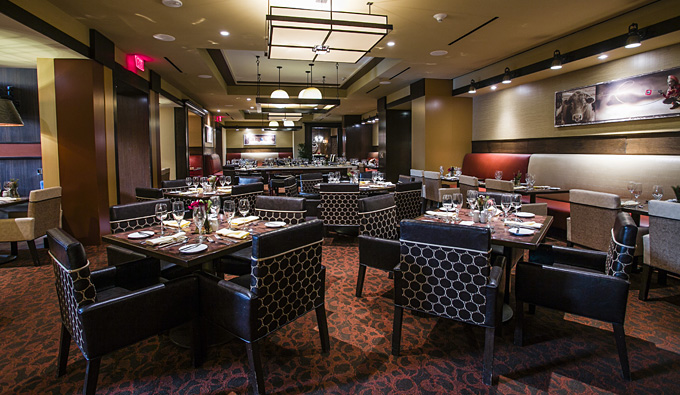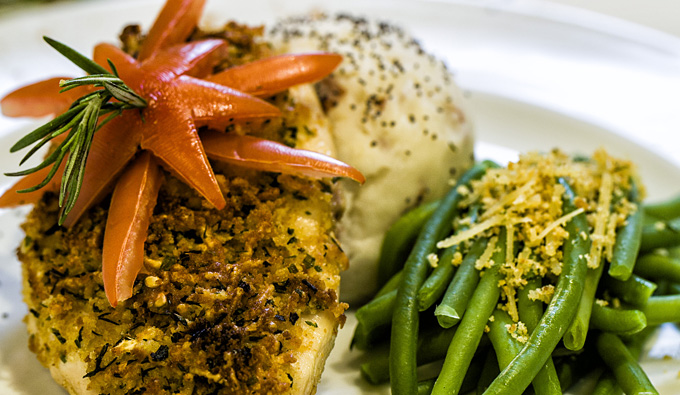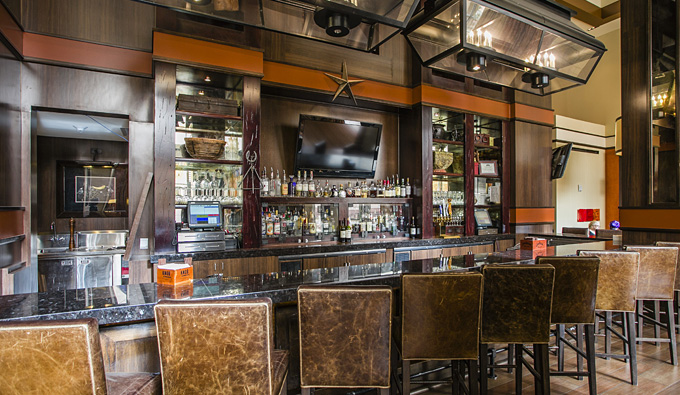 Award-Winning Cuisine with a Texas Twist
Head to the Overton Hotel & Conference Center for Lubbock's best dining. Serving up sophisticated fare with a Texas twist, the Pecan Grill offers hearty breakfasts, lunches and dinners in an elegant setting of dark woods and rich leather furnishings. Our Award winning culinary team source a flavorful array of regional ingredients to create authentic, original specialties.
On Sundays, don't miss our traditional Brunch Buffet. A favorite of locals and visitors, it features made-to-order omelets, a carved prime rib station, a waffle station, homemade breakfast pastries and desserts.
The Chef's Table at the Pecan Grill
Now Taking Reservations for Lubbock's most unique dining experience, the Chef's Table at the Pecan Grill. Indulge in a four-course gourmet tasting menu created and tailored for each guest, by Chef Resznay Skinner and her culinary team.
Throughout the evening, you will have countless interactions with our Chef to learn about the food being served and the concept behind each dish. Tour the restaurant with Chef Rez and experience firsthand the techniques and skills utilized in the Pecan Grill Kitchen.
The Chef's Table at the Pecan Grill can seat from 4 to 8 people and can be reserved Wednesday or Saturday evening. The price is $60 per person plus tax. A wine pairing can be added for $25 per person or and upgraded tier for $40 per person.
Please call 806.776.7010 for reservations. Reservations must be made at least 48 hours in advance.
Hours of operation
Monday – Saturday:
6:30 am – 11am Breakfast including a Breakfast Buffet
11am – 2pm Lunch including a lunch buffet
5pm – 10pm Dinner
Room Service 6:30 am – 1am
Sunday Brunch: 10am to 2pm
For dining reservations, call 806-776-7010.