Experience Game Day
the Red Raider Way
As the Official Hotel of Texas Tech Athletics, as well as the Official Lubbock Hotel of the Texas Tech Alumni Association, Overton Hotel & Conference Center is the perfect home base for all of your game day needs. Enjoy stylish accommodations, thoughtful amenities, and an unbeatable location near both Texas Tech and the Jones AT&T Stadium. When it comes to Red Raider fans, we've got all of the essentials and more!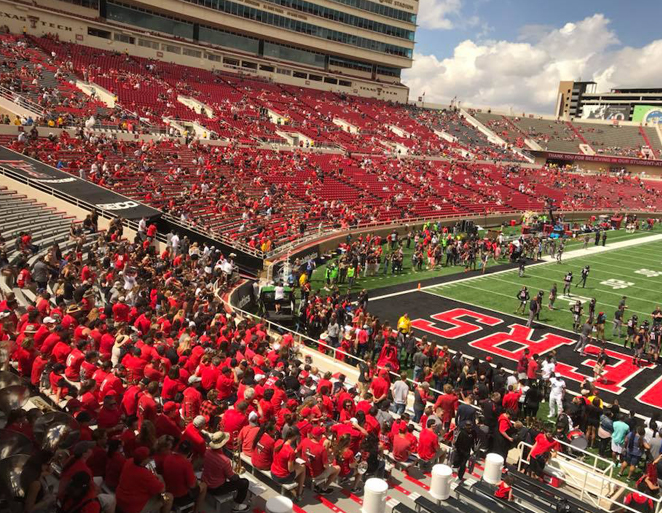 2019 Home Game Schedule
Aug 31 VS Montana State
Sep 7 VS UTEP
Oct 5 VS Oklahoma State Family Weekend
Oct 19 VS Iowa State Homecoming
Nov 16 VS TCU
Nov 23 VS Kansas State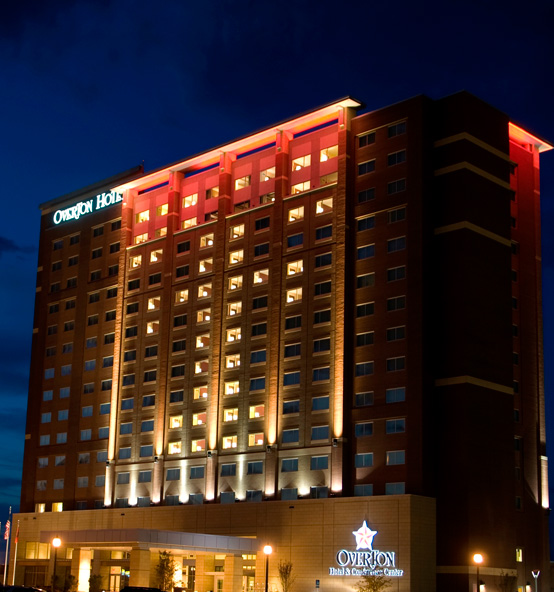 Touchdowns & Tailgates

As the official hotel of Texas Tech Athletics, we invite all Red Raider fans to join us on game days for pre and post-game fun! The Overton's new Wreck 'Em Alley is a free, family-friendly event that will feature live music, fan favorite foods, a cash bar, patio games and more.

Game Day Grub

No game day is complete without savory snacks! We will provide a wide lineup of options each week, but a few signature items will include:

• Buffalo Wings
• Artisan Pizzas
• Bruschetta
• Bacon-wrapped Jalapeno
Shrimp Poppers

Live Music in Lubbock

We hope our Red Raider fans are ready to rock and rumble! Local artists will entertain you with live music before and after each game. Check our Facebook page to get the inside scoop on the weekly lineup.
Game Day Need to Know's

Have questions? Looking for the 411? Here's what you need to know about game days at The Overton:

• Admission to Wreck 'Em Alley is free and open to the public
• The events are family friendly
• No outside food or beverage permitted
• Free parking is available beginning at half-time
• Pre-game begins 3 hours prior to kickoff and post-game events continue until 2 a.m.
Overton Hotel and Conference Center
Distance from hotel to stadium : 0.4 miles
2322 Mac Davis Lane
Lubbock, TX 79401
View Map
Thank You